When it comes to the passenger and cargo space, Chevy's largest SUV, the Suburban can be a great alternative for the full-sized vans. However, with the truck-based underpinning and running hardware, this model provides impressive towing capability as well. The Suburban shares its running hardware with the Tahoe and Silverado pickup truck while the GMC Yukon and Sierra are also relying on the similar hardware.
This model is relatively new with the last redesign for the 2015 version. It can be ordered in three trims including LS, LT and Premier, but for the upcoming model year, the automaker will offer the new package which will provide the sportier appearance and some performance options. The new RST or Rally Sport Truck package is actually an appearance package and doesn't include interior upgrades. However, in the case of 2018 Chevrolet Suburban RST, available will also be two performance enhancements.
2018 Chevrolet Suburban RST: Sportier Exterior
Visually, the 2018 Chevrolet Suburban RST wears sportier styling thanks to unique wheels, body painting and trim inserts. Namely, this package trades the chrome finishes in favor of body-colored style. So, the grille surround and door handles now match the body paint. On the other hand, grille's inner section is blacked out and the same will be seen on the bow-tie logos, roof rails and window trim.
What also makes the RST version sportier are larger and unique wheels. The Suburban with the RST elements will ride on the exclusive, 22-inch, five-spoke wheels. These wheels come with low-profile Bridgestone P285/45R22 tires.
Interior:
As we said earlier, the RST package is the appearance specific and it doesn't mean any change inside the cabin.
2018 Chevrolet Suburban RST: Performance
On the performance front, the 2018 Chevrolet Suburban RST can count on the two enhancements. A Borla high-performance exhaust system provides an improvement in the exhaust flow of 28 percent. What that means, is a horsepower gain of 7- to 10 units at the rear wheels. On the other hand, another performance option includes the upgraded braking package. This package combines the red Brembo, six-piston, aluminum calipers painted in red with the large Durafile rotors. These elements improving the brake pad area and rotor area significantly which will provide improved stopping power.
On the other hand, under the hood of the Suburban RST remains a 5.3-liter V-8 engine. This engine produces 355 hp and torque of 383 lb-ft. It comes paired with the six-speed automatic transmission. Unfortunately, unlike in the new Tahoe, the Suburban won't get GM's 6.2-liter V-8 engine. This engine can produce 420 hp and 460 lb-ft of torque. A 10-speed automatic transmission is coupled with this powerful engine.
2018 Chevrolet Suburban RST: Arrival, Price
The 2018 Chevrolet Suburban RST will be available this fall. Chevy hasn't revealed the price of this appealing package.

2018 Chevrolet Suburban RST >> The 2018 Chevrolet Suburban Rst Goes All In On Comfort Size
2018 Chevrolet Suburban RST >> 2019 Chevrolet Suburban Rst Test Drive Review A Camaro Ss Heart
2018 Chevrolet Suburban RST >> 2018 Chevrolet Tahoe And Suburban Rst First Look Motortrend
2018 Chevrolet Suburban RST >> 2018 Chevrolet Tahoe Suburban Rst Are 420 Hp Frat Boy Specials
2018 Chevrolet Suburban RST >> 2018 Chevy Tahoe Rst Will Do 0 60 In 5 7 Seconds
2018 Chevrolet Suburban RST >> Rst Special Edition Brings Street Look And Power To The New
2018 Chevrolet Suburban RST >> 2018 Chevrolet Suburban Premier Rst Review A Riff On The Familiar
2018 Chevrolet Suburban RST >> 2018 Chevrolet Suburban Rst Goes All In On Comfort Size Utility And Value
2018 Chevrolet Suburban RST >> 2018 Chevrolet Suburban Rst Quick Spin Review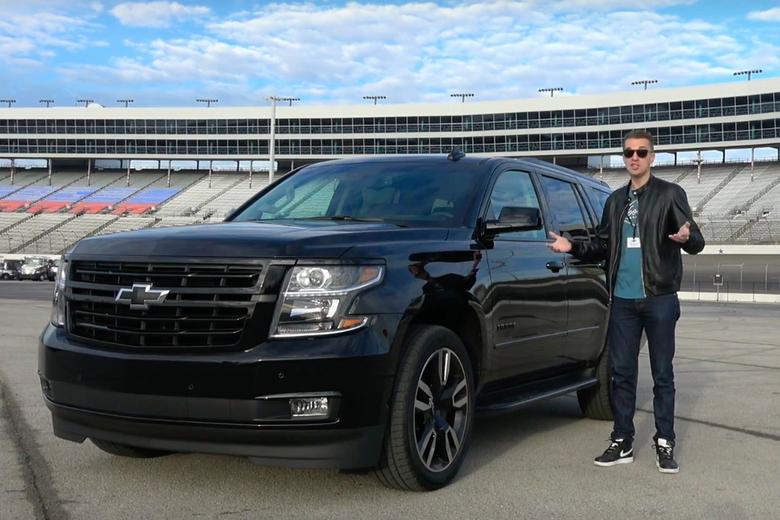 2018 Chevrolet Suburban RST >> The 2018 Chevy Tahoe Rst Is A 78 000 High Performance Chevy Tahoe
2018 Chevrolet Suburban RST >> 2018 Chevy Tahoe And Suburban Rst Special Edition Everything You Ever Wanted To Know
2018 Chevrolet Suburban RST >> 2019 Chevy Suburban Rst Performance Package Revealed Autoblog
2018 Chevrolet Suburban RST >> 2018 Chevy Suburban Rally Sport Truck Rst Gm Authority
2018 Chevrolet Suburban RST >> Hpe650 2018 Chevrolet Suburban Rst Hennessey Performance
2018 Chevrolet Suburban RST >> New 2018 Chevrolet Suburban Premier Rst Edition 84850 0
2018 Chevrolet Suburban RST >> 2018 Chevrolet Tahoe Rst Performance Edition First Test Halfway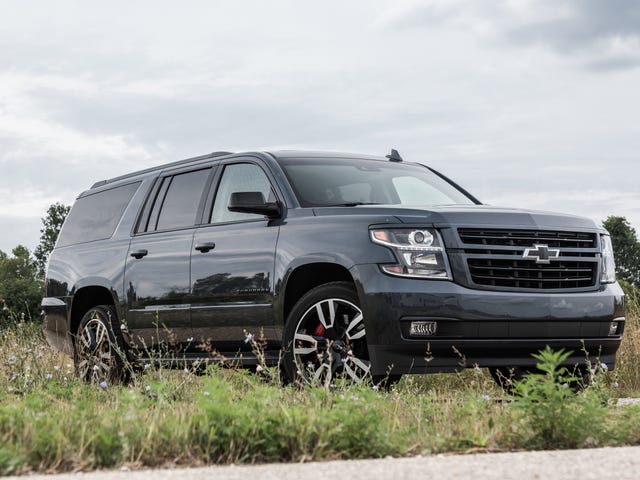 2018 Chevrolet Suburban RST >> 2019 Chevrolet Suburban
2018 Chevrolet Suburban RST >> Granbury Chevrolet Buick Gmc Dealership Classic Chevrolet Buick Gmc
2018 Chevrolet Suburban RST >> 2018 Chevrolet Tahoe Suburban Rst First Look
2018 Chevrolet Suburban RST >> 2018 Chevrolet Suburban Diesel Colors Rst Lt Premier Pictures 2500